Nutkhand (200g)
PRODUCT INFO:-
Introducing "Nutkhand," our cholesterol-free and healthy plant-based vegan Srikhand. Made from a blend of cashews and almonds, this luscious treat is filled with burst of flavors of Kesar and Elaichi. Indulge guilt-free in its creamy richness and enjoy the perfect balance of sweetness and tanginess. Perfect for a delightful and nourishing dessert

Free From:
Dairy | Lactose | Cholesterol | Gluten | GMO | Soy | Preservatives | Cruelty
Regular price

Sale price

Rs. 200.00
Cholesterol Avoided 36mg
Impact Evaluator | Donate ₹4/- per purchase

Impact Evaluator
SAVE-H2O: 6 PIP
NO-GHG: 4 PIP
FREE-LAND: 6 PIP
HAPPY-WE: 4 PIP

TOTAL PIP: 20

For each Nutkhand you buy, you will be donating ₹4/- out of the cost to our partnered NGO.
Nutritional Facts

Per 100 g (Approximate Values)

Energy – 160 Kcal
Total Fat –1.8 g
Saturated Fat – 1.6 g
Trans Fat – 0 g
Cholesterol – 0 g
Total Carbohydrate – 30 g
Total Sugar – 0 g
Protein – 8 g
Sodium – 22 mg
Potassium – 36 mg
Ingredients

Filtered Water, Cashews, Tapioca Starch, Xylitol, Erythritol, Pea Protein, Coconut Cream, Cold Pressed Walnut Oil, Stevia Extract, Cardamom, Saffron, Live Vegan Cultures
Recipe and Videos
Share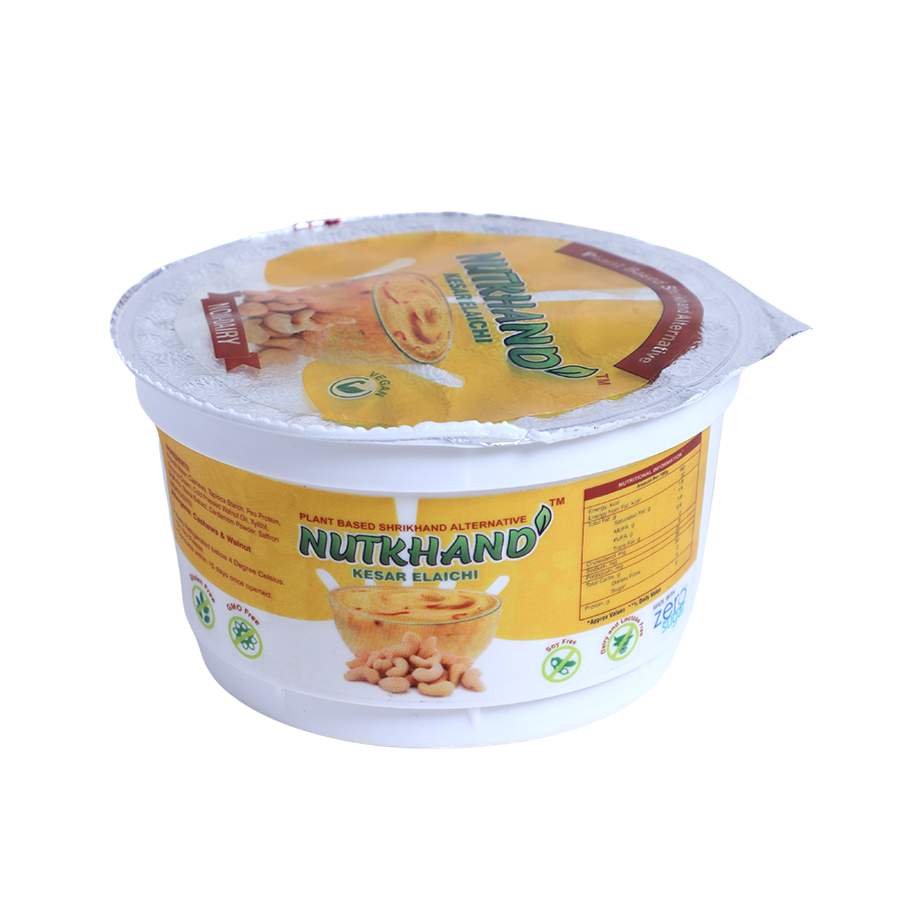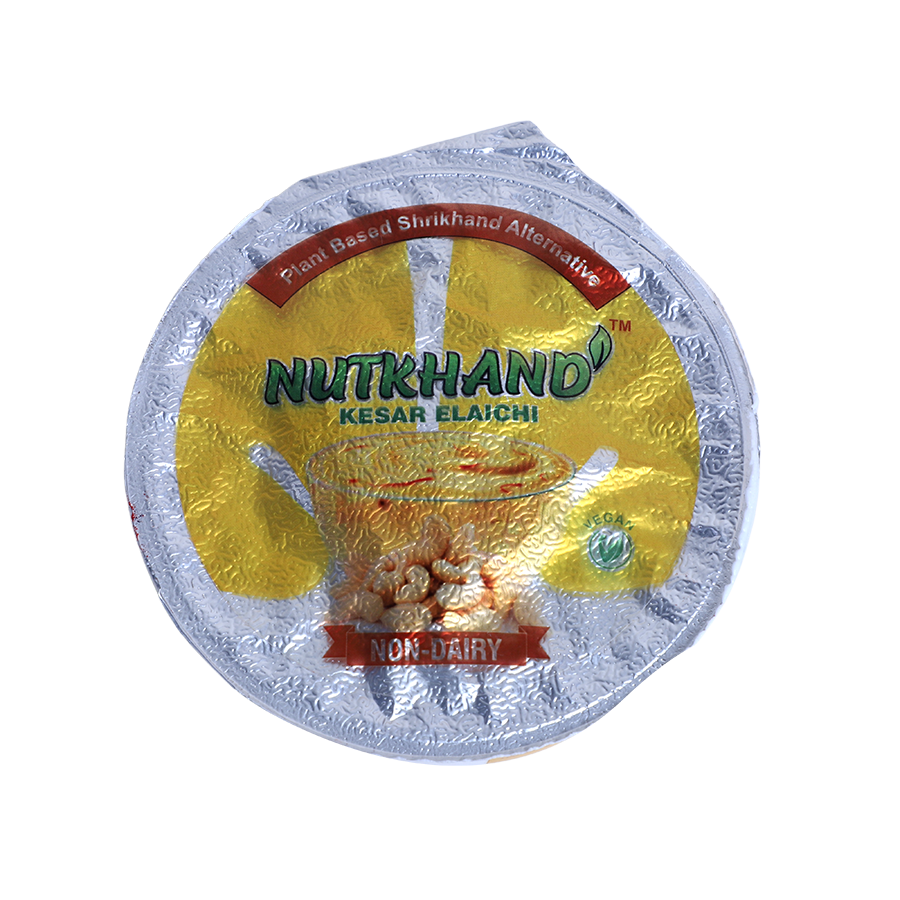 "Protect Your Planet And It Will Protect You Back"
By 1Ness!
Amazing Vegan Delicacy!
Really liked the taste of Nutkhand! It was smooth, rich, creamy and delicious to eat. I hope as the product gets popular, the prices will go down a bit. I want these food items to be as affordable, popular and accessible as dairy products. Continue the good work, 1ness team.
Made me Fall in Love with Something I Didn't like before..
Honestly...
I never liked the taste of Shrikhand..
But This Nutkhand has gotten me Falling for it over and again...
It's perfect..
Shrikhand Minus the little Sour taste..
Adequately Sweetened and with Great Consistency!
Yummy !!!
I liked everything about nutkand except name
It had right texture, taste and awesomeness ! Moreover cruelty free
No words to say....Soooo tasty!
It's a perfect blend of the sweet taste, smooth texture, and unique Shrikhand taste, albeit in a vegan version. Well, we finished it within a day; that's enough to explain the deliciousness of this product! Highly recommended.